Peramea
Like Gerri, Peramea also has mediaeval origins and had a walled town structure. Located 900 m above sea level and standing at the foot of the Roca del Castell, the spot presides over the entire flatland of the Pla de Corts.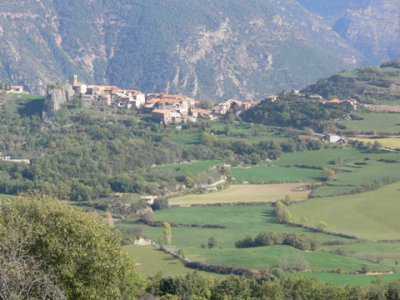 View of Peramea from the Pla de Corts
Carrer de Sant Cristòfol is one of Peramea's oldest streets.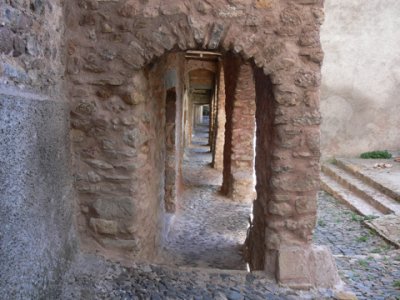 There are still many original arcaded porches preserved along the street.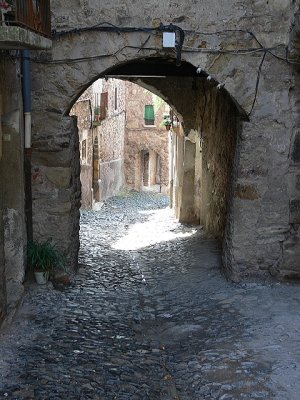 The houses on top of each other give it a walled town look.
The ground, cobbled with black rock, is a characteristic feature.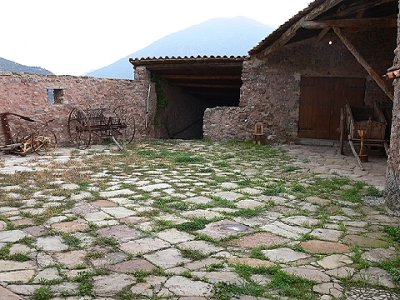 The threshing sheds, located outside the village were closed by walls, and constituted the family farming production unit.
The Ortega threshing shed is today an information centre explaining the traditional agrarian life of the Pallars region.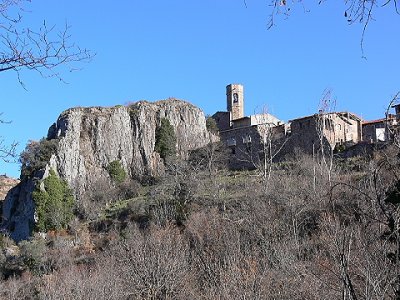 The octagonal bell tower of the Church of Sant Cristòfol, stands out over the rock of Peramea.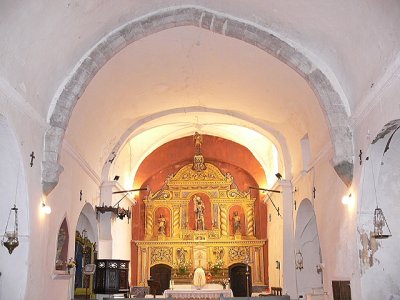 Inside the church a highlight is the altarpiece with its Romanesque image of the Mare de Déu del Remei, in polychrome wood. On a side altar there are preserved relics of the "martisants" (holy martyrs).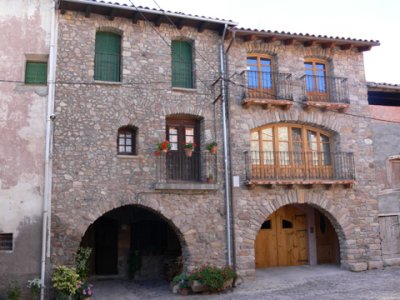 Casa Perramon follows the arcade porched house design common in the district.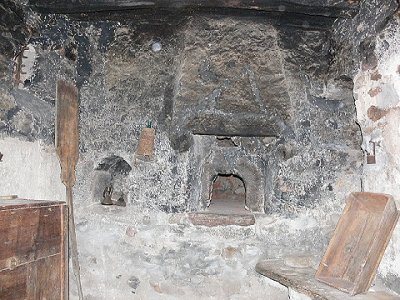 Casa Perramon preserves, in addition to a wine press, the old bakery with typical tools: peels, sieves, dredger, kneading trough, breadboard, etc.
Public fountain in the village's main square.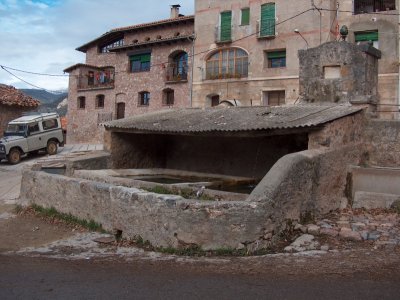 The washing area.
The forge at Casa Sossís still preserves the forge itself, the bellows, the anvil and a set of traditional tools of the trade.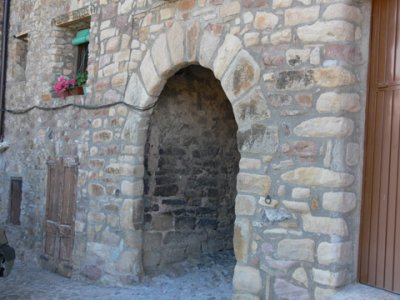 The eastern gateway, one of two to the walled town, opens to the higher part of Carrer de Sant Cristòfol. Next to it is the forge.