Diversity
The countryside in mosaic, with areas of crops growing, others with spontaneous vegetation and urbanised areas, creates a diversity of environments that usually also increase biological diversity.
The borders of trees and bushes around the crop fields and meadows are the habitat of many species of animals that find water, shelter, food, etc. there. In many places these spots are the only expression of the autochthonous vegetation.
The place name Peramea probably comes from petra - media, "medium stone", referring to the limestone block from the Muschelkalk which is attached to the village. Rocks and houses are spaces for colonisation. There are many species that take good advantage of the moderate imbalances produced by urban settlements.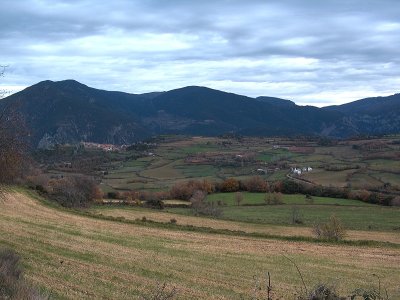 In each different environment there is a local biological diversity and when increasing the space observed, the diversity of environments and biological diversity increases manifold. A landscape in mosaic is always a richer landscape with more biological resources and capacity for maintaining a global stability.