Electricity
The presence of electricity pylons is a relatively recent addition but surprises nobody.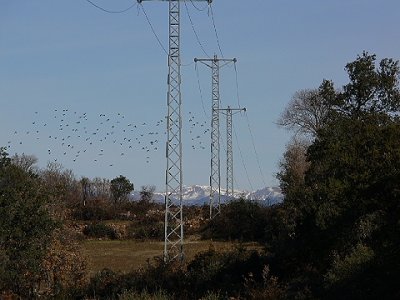 Today electricity is produced in many places in our country and has diverse origins: Hydraulic energy, thermal energy, nuclear energy, wind energy, photovoltaic energy, etc.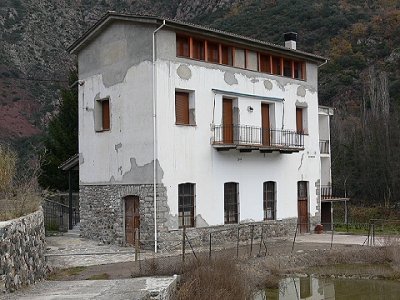 Gerri watermill building. Via an alternator activated by the water wheel, it produced electricity from the first decades of the 20th century.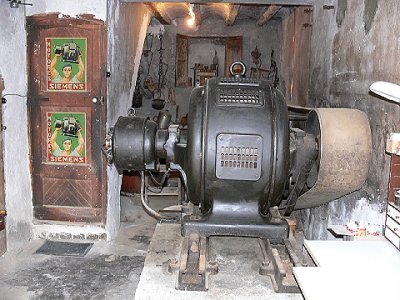 The last Siemens generator which operated at the Gerri watermill, at its original site.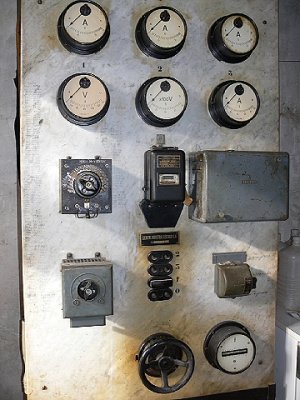 Control panel, with the mill electrical indicators.
The watermill supplied electricity to Gerri, Enseu and Peramea. This is the tower that housed the old step-down transformer at Peramea. Production ended completely when, in the 1970s, the company FECSA was able to supply electric power to the area.
Modern-day transformer in Peramea. These days, the network structure means that the electricity that meets the needs of the Baix Pallars may come from Capdella, from Vandellòs or from France ...
These high voltage transmission cables that cross the Pla de Corts are "great power lines" that only make sense when placed in the context of a much more extensive territory, which includes major cities, industrial centres and state and international infrastructures.