Life in the Lake
The Montcortès. Lake belongs to the Plan for Areas of Natural Interest in Catalonia. The bio-geographical importance of the spot is due above all to the wealth of wetland vegetation in Montcortès., with strips of common and other reeds and rushes, which means that passing or sedentary birds can find food and shelter there.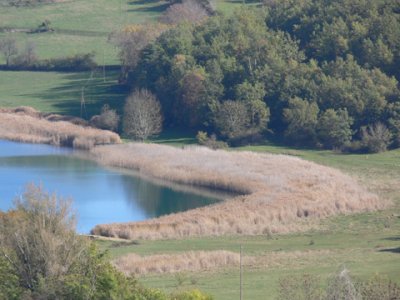 Life in the pond does not just mean vertebrates: birds, snakes, fish, frogs and salamanders. The larva of many insects and a great diversity of other small invertebrates form the basis of the complex living system upon which many larger animals depend.
A very important part of the life in the lake, the most fundamental, is formed by planktonic organisms, most invisible to the naked eye because they are microscopic.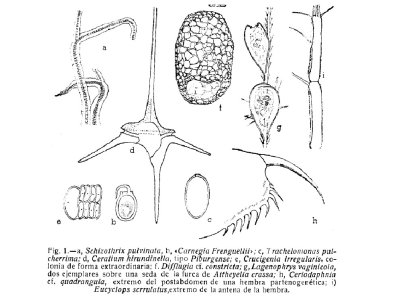 In 1948, Ramon Margalef took some water samples and studied the composition of the planktonic species and published this in 1950 in volume 2 of part XLVIII of the Bulletin of the Spanish Royal Society for National History. Drawing that appears in the aforementioned article.
The only fish that is historically documented as living in ancient times in the lake is the eel, which returned from its long migration from the sea via the Flamicell. All the fish there today have been introduced: The carp, which reproduces there, and the trout, bred on trout farms, which is put there to satisfy the sport of fishing and does not reproduce in Montcortès.