Common oaks and holm oaks
The Montcortès Lake is at 1050 m above sea level, on a kind of glen between two lateral valleys where the common oak (Quercus ruber) coexists with the holm oak (Quercus ilex).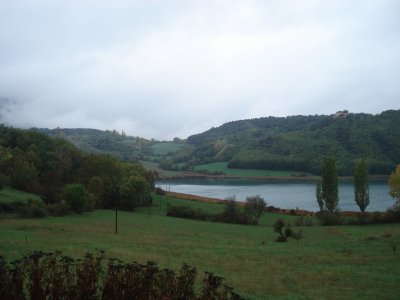 The common oaks extend from the more humid area (towards La Pobleta and the Flamicell) and the holm oaks originate in the lower, drier part towards Gerri.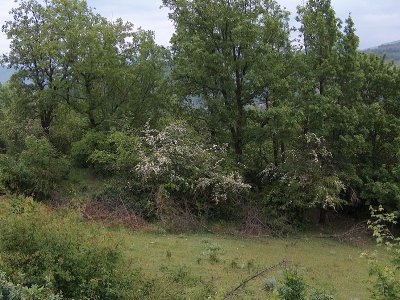 In the growing season the common oaks are a brilliant green colour.
Common oak (Quercus robur).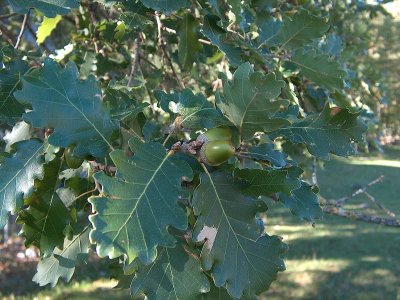 Oak leaves with still green acorns.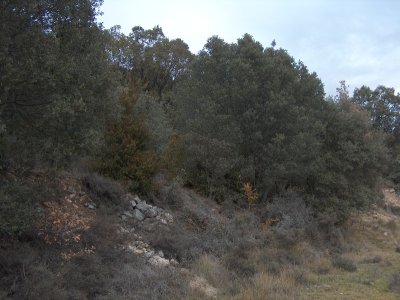 Holm oaks, with smaller, drier leaves, are a duller green colour than the common oaks.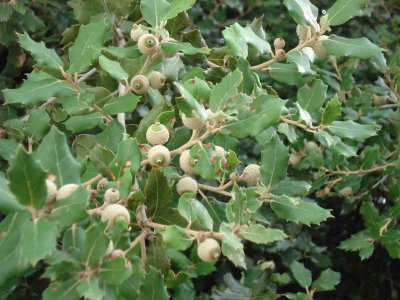 Holm oak at the height of the summer (Quercus ilex). The presence of many acorns indicates that the tree has not suffered from a drought this year.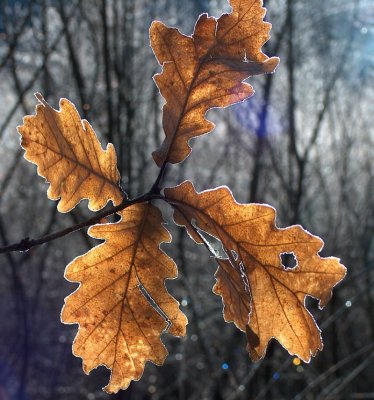 Common oak leaves in the autumn.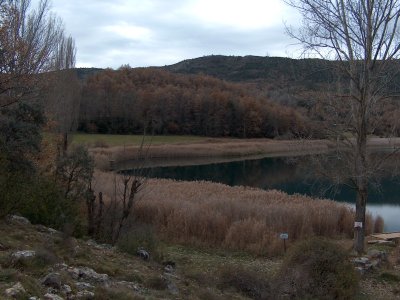 In the autumn, the common oaks paint the landscape with shades of golden brown.
Meanwhile the holm oaks maintain their green colour all year round.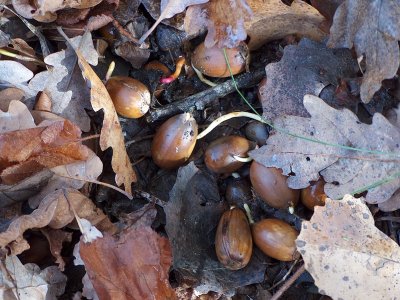 Oak acorns germinating under the leaves. From the ripening of the fruits to October when they germinate, very little time passes. The places where the germinated seeds accumulate are treasures for many animals that feed on them.